Aisle Master Case Study
Easy Street's logistics client in Bolingbrook, Illinois has chosen Aisle Master from Easy Street Material handling for their narrow aisle storage requirements. Aisle Masters are articulated forklifts, increasing logistic company's storage space by fitting into narrower aisle spaces.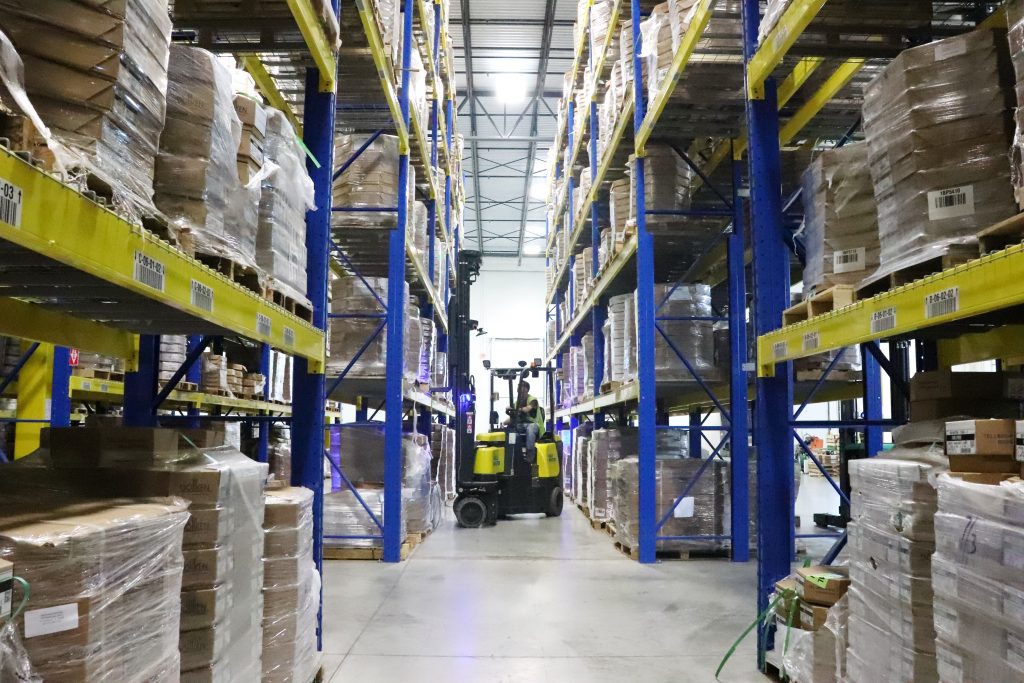 Choosing Aisle Master
The two Aisle masters at this facility help with their storage and efficiencies, needless to say safety as well. The user friendly operator area with full suspension seat and ergonomically positioned controls allow for the operator to move for extended time without fatigue improving operator efficiency.
Aisle Master Advantage
This articulated forklift is designed to over articulate of the mast at 205°, allowing the Aisle Master machines to operate in aisle widths as narrow as 6′ 6″! See their Aisle Master Application below:
The Aisle Master machines are fast and require less space than a conventional reach truck most commonly found in similar operations providing increased storage capacity. Outstanding visibility when moving materials in and out of the rack combined with the ergonomics of the Aisle Master give the user an improved safety factor.
Visit our Aisle Master page for more information!
Aisle Master Forklifts With Easy Street
Start increasing your warehouse safety, storage, and efficiency with our Narrow Aisle Solutions. Fill out the form below for a free quote today or call us directly at 630-682-0021.
Get a Free Combilift Forklift Quote Today!
Or call us at 630-682-0021