Advantages of the Combilift C Series
The Combilift C Series Multi-Directional Forklift is great for handling long loads! The three wheel, multi-directional design is made to increase productivity and storage. These units have the option of coming in LPG or Electric!
Improve Operator Safety
A wide range of fork sizes, attachments and spreaders are available, this means there's no need for double handling material. The Combi C-Series also can operate indoors and outdoors.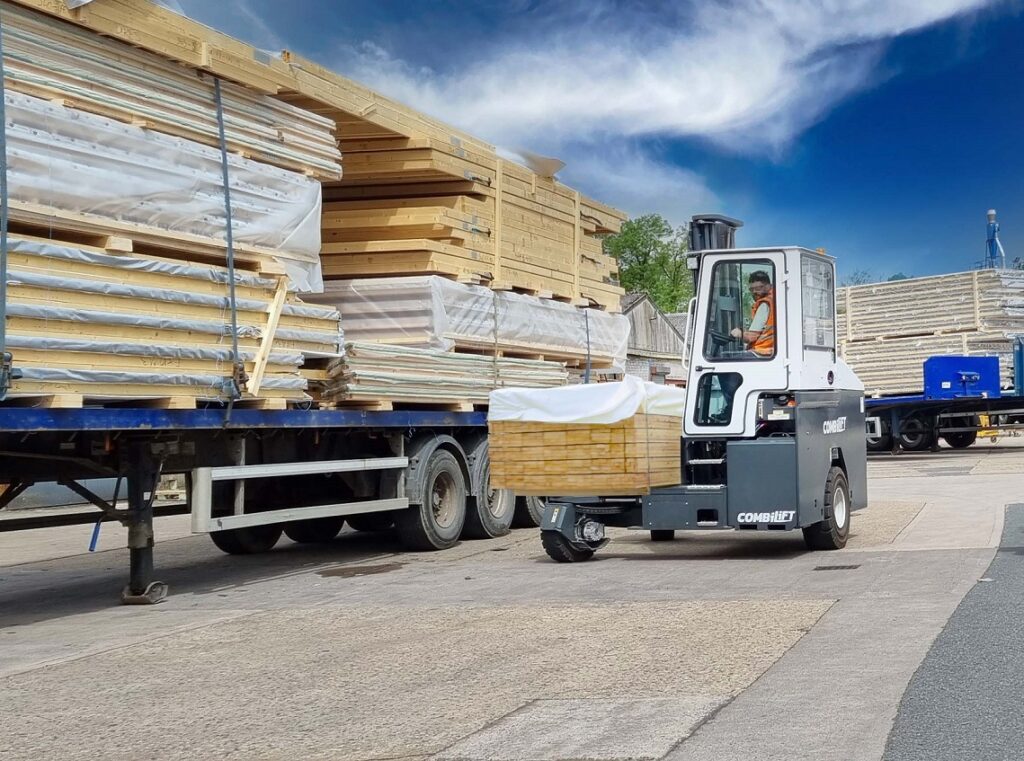 Forklift safety increases when transporting loads at low levels on the integrated platform allowing more stability compared to transporting loads lifted at a high level.
The cab is located on the side of the mast giving the operator clear visibility of the load at all times. At the same time, having full visibility of what's in front and back of the machine.
Easy Street JD&S, LLC Combilift
Easy Street is committed to providing the best forklift to fit your warehouse application! We offer free warehouse planning along with free demos to ensure that we are helping improve your efficiency. Fill out our formbox for a free demo or call us directly at (630) 682-0021.