Benefit to Combilift MR Reach Truck
The Combi-MR is a multi-directional stand on reach truck. It's 360° steering rotation gives great maneuverability in the tightest working conditions.

The multi-functional controlled joystick allows the operator to change direction and travel speed in a smooth seamless motion, in addition to full control of all the hydraulic functions. This contributes to faster procedures for manufacturing distribution and logistics operations.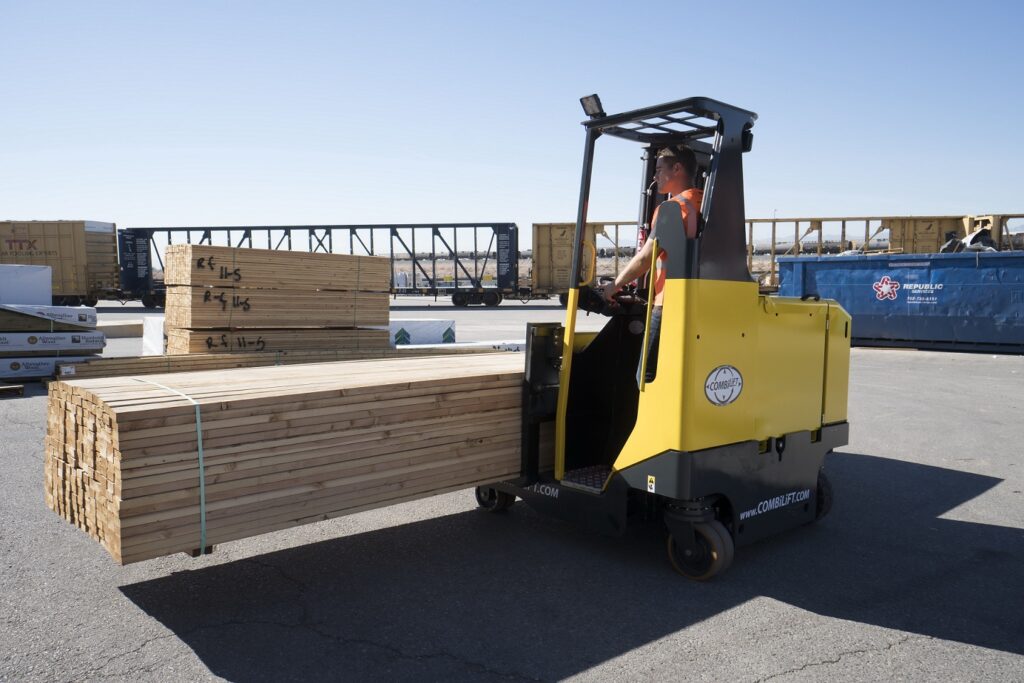 Combi MR Demo With Easy Street
Easy Street would love to help with demos and quotes on the Combilift MR reach truck please contact us on our formbox or call us directly at (630) 682-0021. Learn more about Multi-directonal machines, click here!