Easy Street Pallet Racking
Our heavy-duty pallet racks allow you direct access to your products. Easy Street offers selective pallet rack, deep-reach pallet rack and more! Also, Easy Street experts have the experience providing pallet racks to fit your growing warehouse demands.
Cantilever Racking
Cantilever racks pair great with Combilift sideloaders. Cantilever racks are great solutions to store long, bulky products easily within the verticals columns – sturdy arms. The Combilift sideloaders allow you to configure contilever racks with narrow aisles. Combilift sideloaders carry long products on platform and can drive sideways. See in photo below: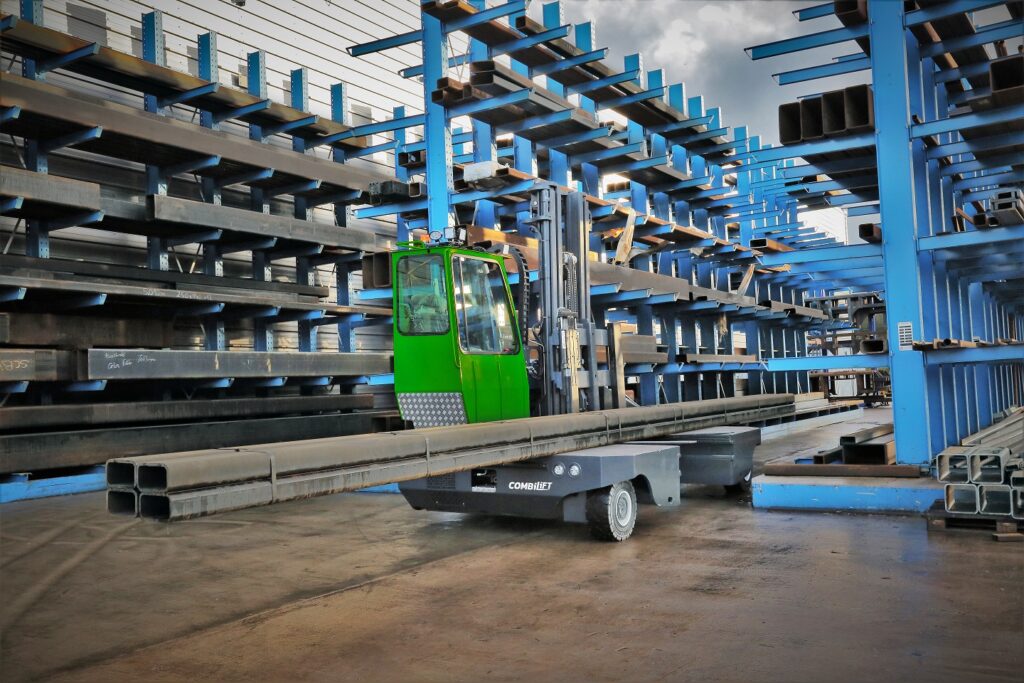 To learn more about cantilever racking you can visit Mecalux cantilever product page.
Easy Street Racking Systems
At Easy Street, our racking is always offered at competitive pricing. We also offer quick ship racking options. Fill out our form box for a free racking quote or call us directly at (630) 682-0021.