Advantages of Combilift CB6
The Combi-CB6 Multi-directional forklift's innovative design increases storage space, productivity, and improves safety both indoors & outdoors. With Multi-directional machines, operators easily handle long loads safely through tight door ways and aisles.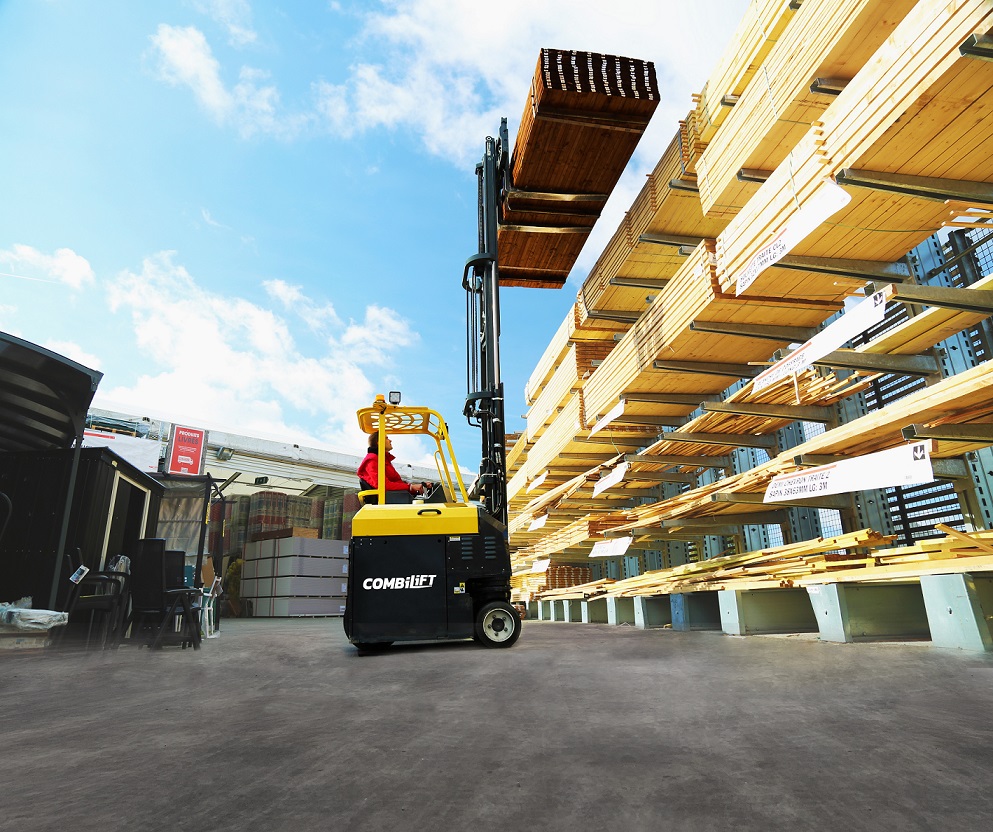 The Combi CB is also great for palletized loads and also loading and unloading freight trucks. Combilift CB6 Forklifts do it all!
Safety
Designed to keep the forklift operator safe, the Combi-CB is built with a sturdy cage to protect the driver on all sides. The driver can also feel comfortable with a fully adjustable seat to maximize visibility. The CB unit's ability to handle long loads close to the ground as opposed to overhead make it a must for safe operation with long loads .
Reduce Fleet
This forklift will reduce your fleet and can also fit into a truck for loading or unloading.  The Combi-CB forklift also works just as good indoors as it does outdoors to tackle all types of jobs.
The small size and maneuverability of the Combi-CB makes it a great forklift for various different applications. To best fit your warehouse needs, we can customize the forklift to lift any size load!
Get a free demo today with Easy Street by filling out our form box or calling directly (630) 682-0021.