Aisle Master
Easy Street specializes in narrow aisle machines and optimizing existing warehouse spaces. Optimize your warehouse space with the Aisle Master Articulated forklift.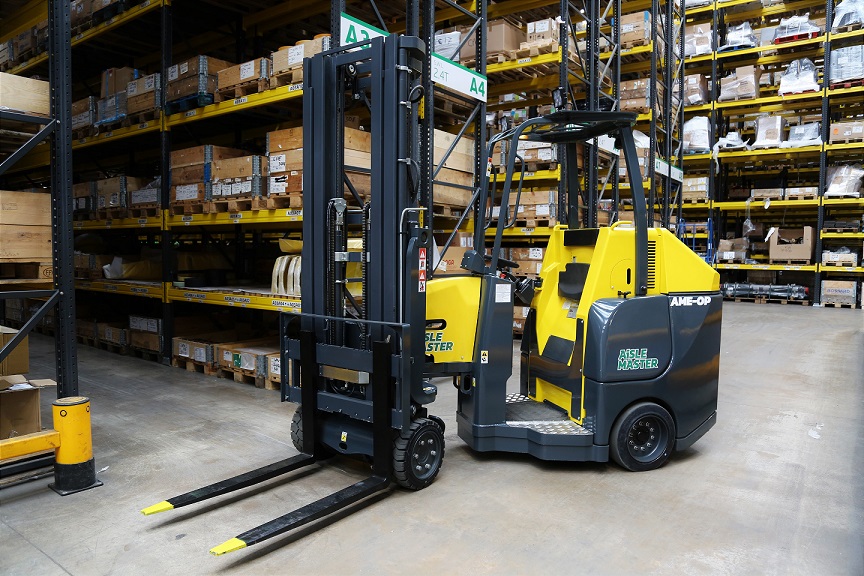 The Aisle Master mast has over articulation at 205°. Capacities ranging from 3,300 lbs to 6,000lbs and can lift loads up to 49 ft high!
If you are running out of storage space, increase your efficiency today with the Aisle Master. Learn more about the Aisle Master articulated forklift below.
Aisle Master Benefits
No need for both counterbalance and reach machines. With this articulated forklift you get the benefits of a traditional counterbalanced forklift and narrow aisle forklift all in one.
Also, Aisle Master forklifts operate indoors and outdoors. This articulated narrow aisle machine does it all!
Space Saving
Within your existing warehouse space, Aisle Masters can increase storage capacity by up to 50%. This narrow aisle machine operates in aisles as narrow as 6'6″!
Easy Street is here to help plan for more racking and storage space with our complimentary warehouse layouts. We offer free warehouse planning to help fit more product in your existing warehouse.
With a reach truck an aisle width of about 10 ft is needed to pick product, and with an Aisle Master you can operate and pick product in aisle widths of just 7 ft! Lower operating cost by better use of warehouse space.
Increased Safety
The operator can pick product from both sides of an aisle with Aisle Master's articulating forks, all without having to turn the machine. For lifting at height the robust mast provides optimum stability.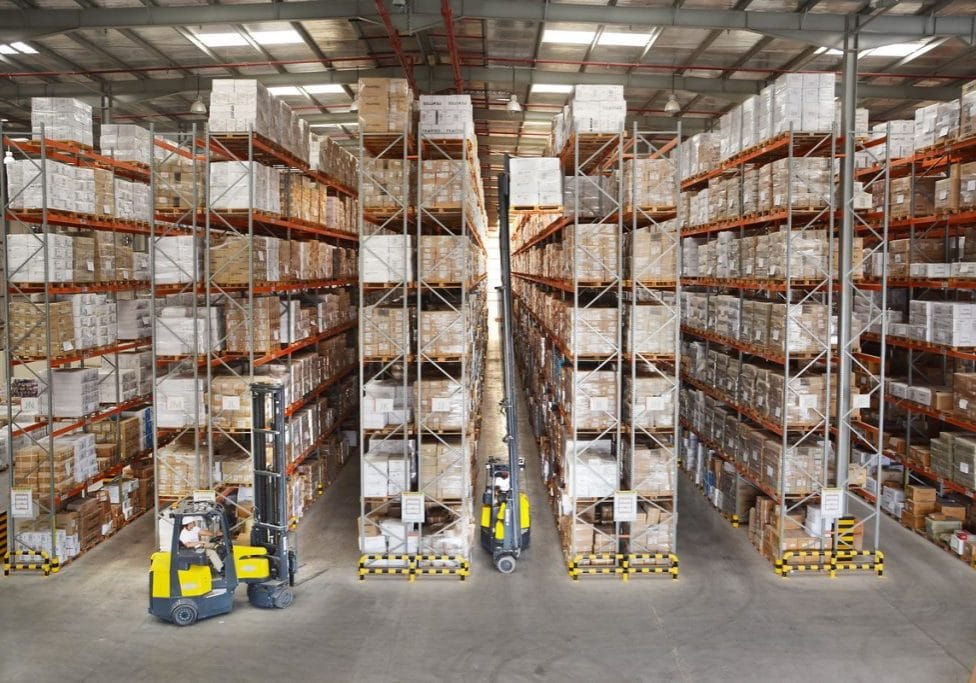 Increase Efficiency
Aisle Master narrow aisle forklifts are designed for efficient storage handling and offloading with the abilities to replace other forklifts. Having the mast articulate from both left to right leads to improved pallet movement, increasing efficiency and productivity.
The unmatched maneuverability with these articulated machines offers the fastest load times! Get faster turnaround and productivity today with the Aisle Master.
Aisle Master Forklift With Easy Street
Easy Street is committed to improving your warehouse efficiency and lower your cost. With any of our material handling offerings, we happily provide free warehouse planning. Also, our new Aisle Master machines come standard with 5 year, 5,000 hours warranty!
We have readily available Aisle Master stock units, rentals and we even offer free demos! Start your narrow aisle project today by filling our form box or call us directly at 630-682-0021.