Benefits of the Aisle Master Stand Up
The Aisle Master Narrow Aisle Forklift is helping growing companies utilize their warehouse space efficiently! Aisle Master's are proven to increase storage, safety and efficiency. The Stand Up models meet customer's demand for order picking customized orders.
Aisle Master Stand-Up Order Picker model is made with operators in mind. AM OP increases productivity by offering the ease of stepping on and off.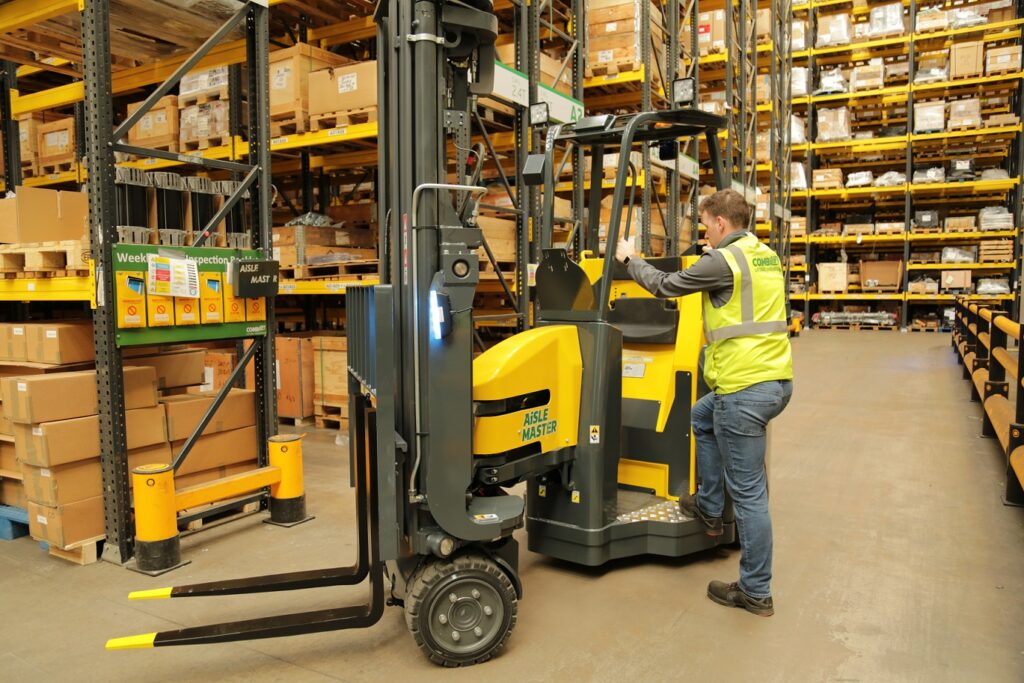 Aisle Master Pallet Picking Productivity
The Aisle Master Order Picker increases the amount of pallets the operator picks with the comfortability of operator controls. The ease of the controls and maneuverability getting on and off helps the operator increase the amount of pallets picked.
Easy Street Forklifts Aisle Master
Easy Street is Proud to provide and service Aisle Master units as well as provide rental aisle master forklifts. If you would like a quote or demo please fill out our formbox or call us directly at (630) 682-0021.