Noblelift Forklifts


Easy Street offers Noblelift lithium forklifts, electric walkies, scissor lifts and more! We keep Noblelift units readily available in stock! Call Us Today at 630-682-0021 for a free quote.
Noblelift FE4P50N Forklift
The Noblelift Electric Forklifts offer low operating and low maintenance cost. Front wheel drive allows for excellent turning performance!
Standard Features Below: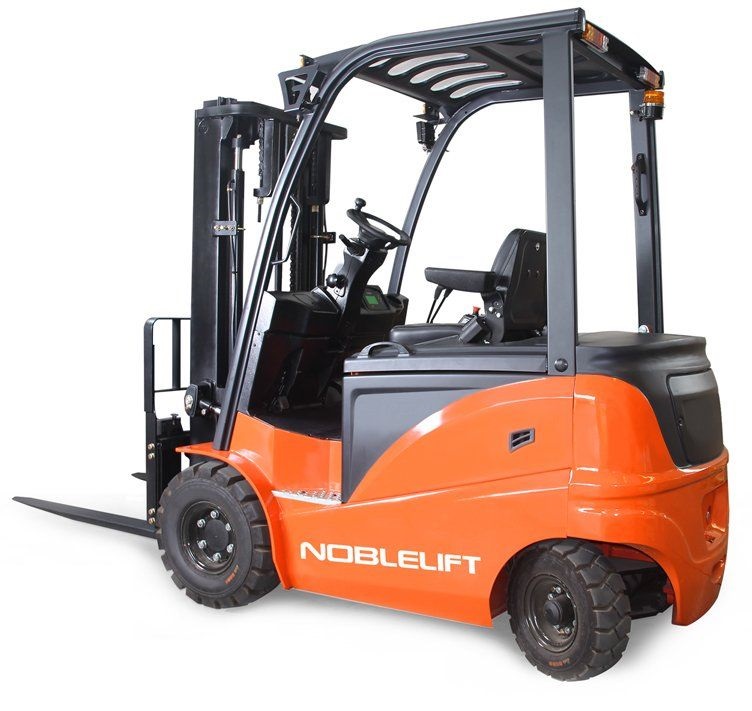 These units are also offer in Lithium options, visit our Lithium Forklift page for more info!
Noblelift MODEL FE4P50N    
Unit Type 
4-Wheel Electric Forklift, Front Wheel Drive
Battery Charger 48V/80A 220V/3 Phase Input
Fork Dimensions 42″ Standard
Std Lift Height 189″ Standard
Turning Radius 80.7″
•Side Shift
•Blue Light
•Rear Work light
•Rear Grab Bar with Horn
•USB Connector
•Deluxe Suspension Seat
•Dual Rearview Mirrors
•OHG: 80.5"
•Tires: Drive – Solid Pneumatic, 23 x 9-10-18PR
•Steer – Solid Pneumatic, 18 x 7-8-14PR