Benefits of a Sideloader Forklift
Our Combilift forklifts offer more versatility than the traditional forklifts by being able to fit into tight spaces. These sideloaders are built for the tough demands of long load lifting, delivering robust performance and exceptional flexibility.
Loading on the side of the machine is safer and more efficient when handling long and bulky loads. Unlike traditional standard counterbalance forklifts where forks are facing forward blocking visibility and causing the operator to carry loads overhead. Combilift sideloader forklifts provide the user with increased safety, improved usage of storage space and greatly increased efficiencies.
Below is our Combilift Sideloader Forklifts:
COMBI-ST
Multi-Directional Stand on Forklift
5,500 lbs – 8,800 lbs
Ideal for long loads in narrow aisle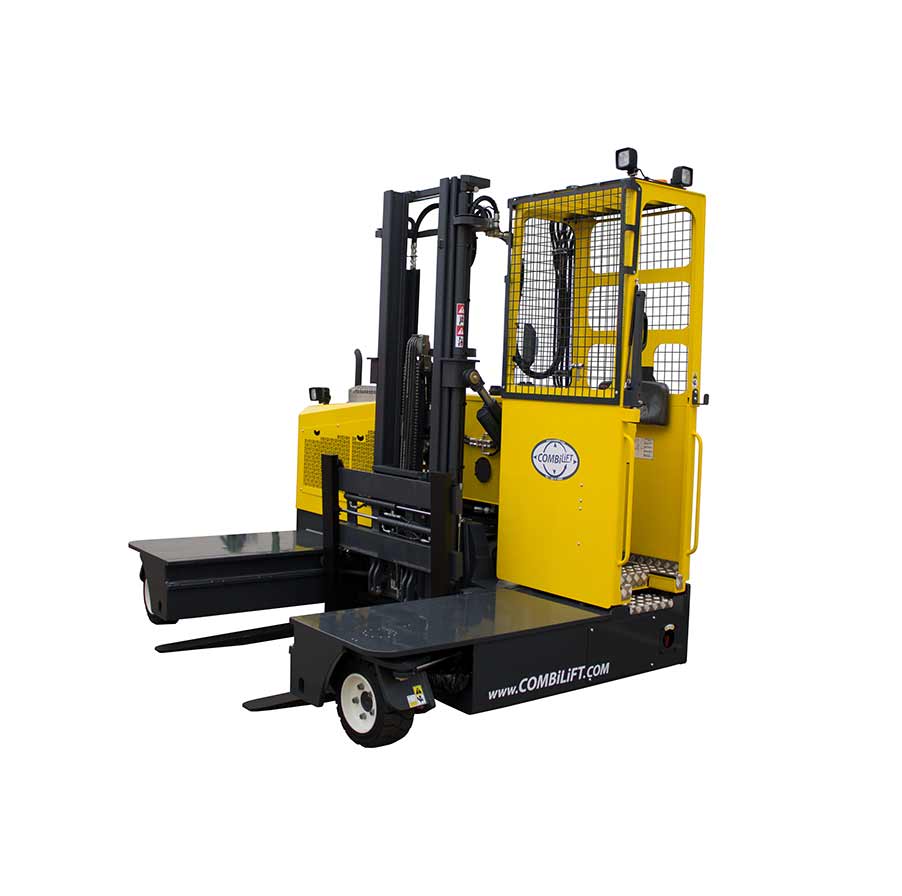 Benefits of the Combi-ST
Combi-ST is a stand on, multi-directional forklift that can handle very long loads through very narrow spaces. This narrow aisle forklift offers the benefits of three lift trucks, providing all the benefits of a counterbalanced forklift, sideloader forklift, and a narrow aisle forklift. It's ideal for cantilever rack storage systems.
The Combi-ST is great for space saving when storing long loads and/or unconventional palletized loads. The cabin location allows for full visibility of the load for safer handling. Get a free quote today by filling out our from on our contact page.
COMBI-GT
Multi-Directional Stand on Sideloader Forklift
Ideal for long loads in narrow aisles
Available in LPG, diesel or electric
6,000 – 11,000 lbs Capacity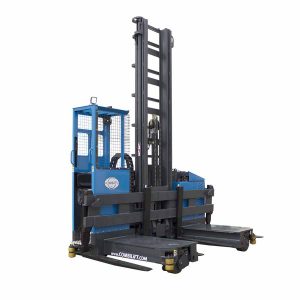 COMBI-SL
Multi-Directional 3 Wheeled Sideloader Forklift
9,000 lbs – 12,000 lbs Capacity
Ideal for long loads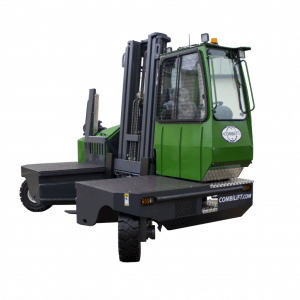 COMBI-4WSL
4 Wheel Sideloader Forklift
10,000 lbs – 15,000 lbs Capacity
Ideal for longer loads over longer distances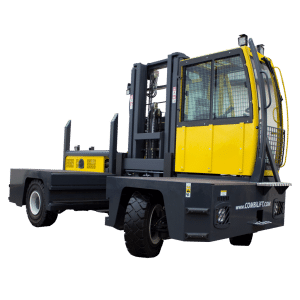 Sideloader Forklift Advanages
Offering the ultimate stability and specifically engineered for speed, they are ideal for large worksites. Our sideloader forklifts provide your business with safe and efficient solutions for all of your load handling situations.
Safer Loading
Handling long loads on the side of the machine has proven to provide the operator better visibility of the load and increased lines of sight from the front of the truck and behind.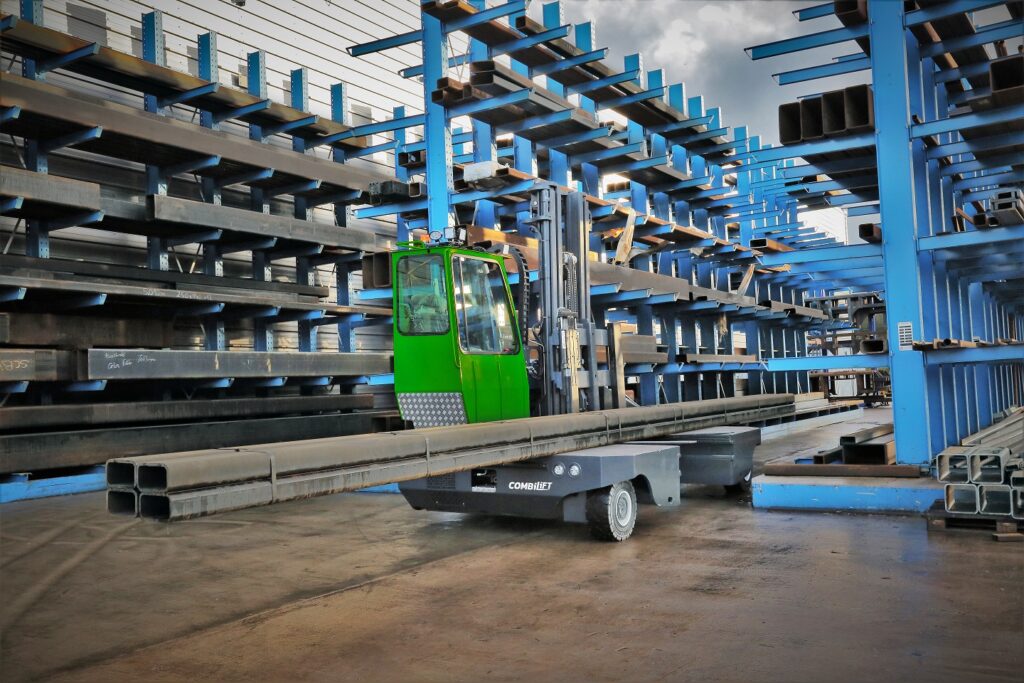 Sideloader forklifts have a platform where the load can be rested upon and handled safely. Traditional forklifts handle loads at the front of the truck, which oftentimes causes the load to be handled overheadto avoid products and other obstacles which can be a safety concern.
In addition, Combilift multi-directional lift trucks move in all four directions quickly and easily. This provides for safe and damage free handling of long and heavy loads through narrow aisles and doorways.
Space Saving
The operator can work in very narrow aisles and storage systems as well as traveling through doorways safely. Without the sideloader, it can be extremely difficult to maneuver a long loads in tight spaces or narrow doorways.
Sideloader Quote & Demo
There are many benefits that Combilift equipment provides that traditional forklifts are not equipped for. Experience innovation and see the difference of working with a Combilift forklift. We promise you will be fully satisfied.
Need a stand-on option for very narrow aisles? We've got that, too! Equipped with unrivaled safety features and ergonomics, this material handling equipment is right for any wide or long load situation.
Easy Street is proud to provide the Illinois areas and part of Northern Indiana with high-quality narrow aisle sideloader forklifts guaranteed to get any job done fast! Get a free Combilift Sideloader quote today by filling out our form box or call us directly at 630-682-0021.