Carol Stream Forklifts
Easy Street JD&S is located in the city of Carol Stream, Illinois in DuPage County and home to an endless amount of parks and recreations areas. Also, along  with that comes a very large amount of industrial and logistics based businesses with ever changing and demanding material handling requirements, with emphasis on safety, storage and efficiency.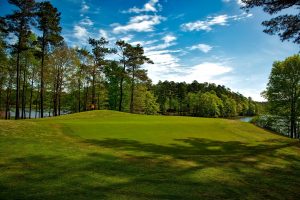 Narrow Aisles in Carol Stream, IL
Easy street JD&S is the trusted  premier dealer for Combilift and  Aisle – Master ( VNA ), in Carol Stream and the metro Chicago area. Our focus at Easy Street is to effectively use your space the when it comes to maximizing storage and moving materials safely throughout your operations.
We offer a wide range of products including sideloaders, Articulated forklifts, four – directional machines and a full line of pedestrian forklifts. Visit our product page to learn more about our forklift and container handling products.
Forklift Parts and Service in Carol Stream, IL
When considering narrow aisle operations, parts and service is always extremely important. At Easy Street MHE, we have factory trained technicians with a local parts inventory to support Combilift and Aisle-Master equipment.
We can also provide local service on most makes and models of forklifts providing the customer the most competitive solution for service in Carol Stream and surrounding cities.
Carol Stream, IL Forklift Rental
Easy Street has the largest fleet of sideloader and other Narrow Aisle equipment rentals in DuPage county and the Chicagoland metro area. This is particularly important to support customers with damaged or downed equipment or surges in business activities.
We also have traditional counterbalance forklift rentals at competitive rates! To learn more about our rental forklifts, visit our rental page.
Serving Your Forklift Needs in Carol Stream, IL
We're always here with systems specialists to help you by maximizing your material handling requirements when it comes to safety, storage and efficiency. While providing outstanding cost effective service, parts and rentals.
Please choose us for your innovative material handing solutions and service in Carol Stream, IL. Fill out our form on our contact page and one of our material handling experts will contact you shortly or call us at 630-682-0021.
Get a Free Combilift Forklift Quote Today!
Or call us at 630-682-0021